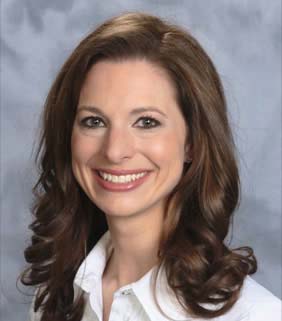 I love orthodontics. I love that I have the ability to make someone want to smile. It's a joy to witness the changes in each person's smile, along with the transformations in their personality.
Every patient changes and grows as they see their teeth straighten. They become more comfortable with their appearance and more confident in their interactions. I cannot help but feel fulfilled when someone who previously was ashamed of their teeth begins to smile and laugh without worry.
Working with so many different people is one of my favorite parts of the job. I spend my days talking with and getting to know fascinating people, and love the relationships that develop. Many of my patients become my friends. My job allows me to create healthy, beautiful smiles for people I care about. I can't imagine doing anything else!
Education and Continuing Education
Undergraduate degree – University of Western Ontario
Doctorate of Dental Surgery (DDS) – New York College of Dentistry
Residency – Long Island Jewish Medical Center
Orthodontic Residency – State University of New York at Stony Book
Each year I seek out continuing education (CE) courses on topics related to orthodontics and oral healthcare, including Invisalign®. This ensures I remain current on developments in the field, including new technologies and breakthroughs in treatment processes. My patients trust me to provide them with the highest level of care, and the widest range of proven treatments; CE courses ensure I am able to do so.
Professional Memberships
American Association of Orthodontists
American Dental Association
American Association of Women Dentists
Northeastern Society of Orthodontics
New York State Dental Association
New York County Dental Society
Away from the Office
I'm a native of Toronto, Canada, but have called Great Neck, NY my home for over ten years. My husband and I have two wonderful sons, Ryan and Justin, and I am involved with many of their school and extracurricular activities. In addition to helping out at PTA events, I'm the parent coach for my boys' soccer team.
My family is my priority and I spend as much time with them as I can. We love traveling and being together.
I'm also an avid reader and a board member of the Russell Gardens Association.